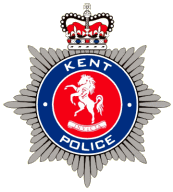 Kent Police
For the past 7 years, Kent Police have been undertaking an installation programme of a network of Automatic Number Plate Recognition Cameras, involving the installation of Camera Poles, Brackets, Roadside Cabinets, Cabling and Power Supplies, all of which has been undertaken by Optical Fibre Network Services (OFNS) on our behalf.
To date we have found this company to be extremely efficient and timely in relation to these installations, and have on numerous occasions provided us with solutions to problems that would otherwise have taken considerable time to resolve.
This work in Kent is still ongoing, with OFNS continuing to provide the services described above, and is likely to do so for some time to come yet.
Sgt. Keith Waymont
Installations Project Manager
ANPR Project